Twist and Curl Defining Cream 8 oz (Limited Quantities Available)
00030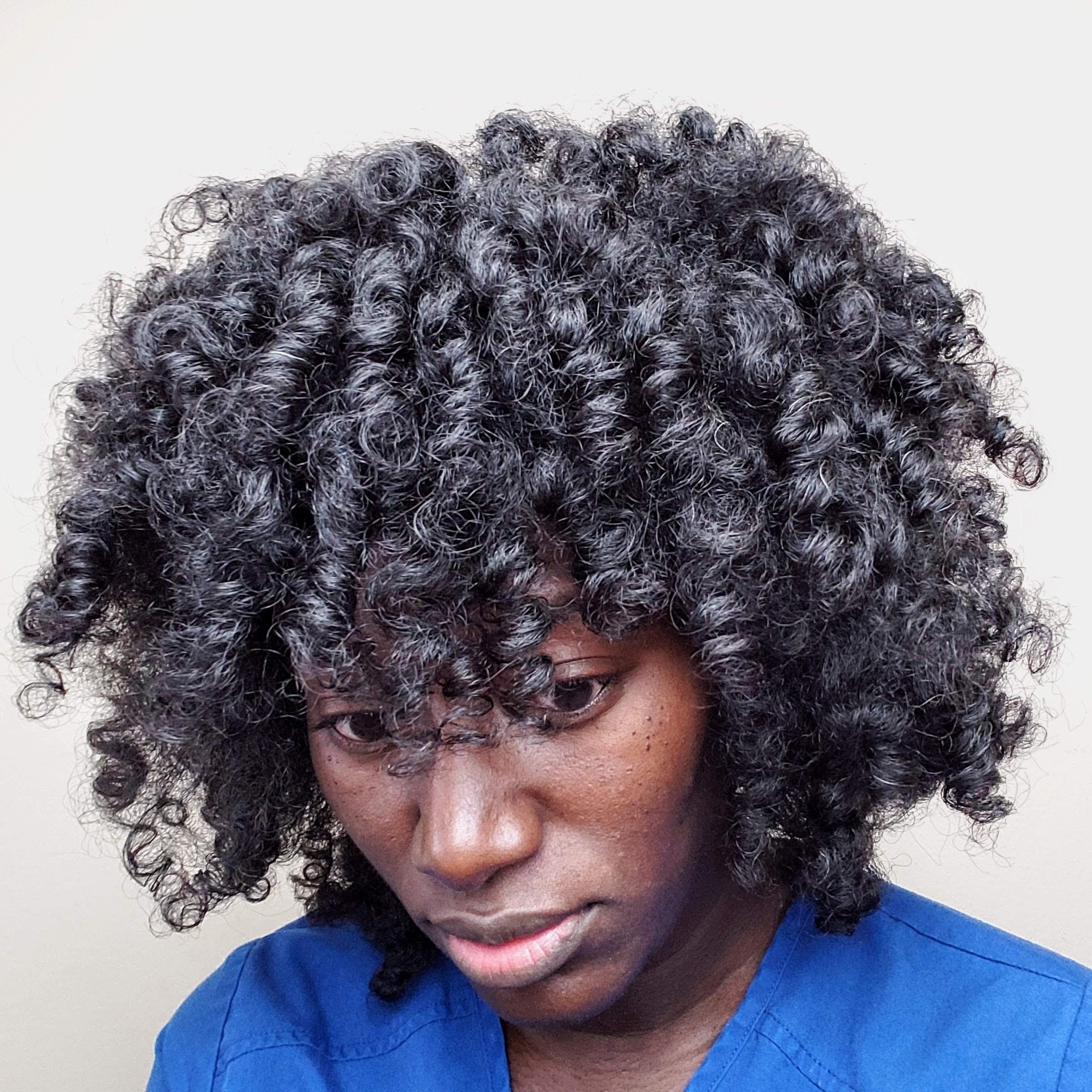 LIMITED QUANTITIES AVAILABLE!
THIS PRODUCT SELLS OUT FAST LADIES, SO GET YOURS NOW!!!
Us curlies know that achieving a great twistout, braidout or curls isn't always as easy as we wish. I've been on a mission to create something to help us all achieve the bounce, definition, lasting hold and shine without crunchy hair. This defining cream is a all natural blend of ingredients that will make your hair look as fabulous as you already are! The smell reminds me of sweet vanilla and cinnamon rolls. So dive in and experience nothing but great hair days from now on!
DIRECTIONS: after spraying with Quench Hydrating Spray starting with a nickel size amount apply to a small section of hair. Distribute evenly using your fingers or detangling brush. Twist, braid, use rods or any technique you prefer. Add a little Glorious Growth Hair and Scalp Oil after the cream for added sealing, smoothness and shine.
Ingredients
:
Distilled Water, Shea Butter,
Flaxseed Gel, Flaxseed Oil, Macademia Nut Oil,
Sodium Lactate, Propanediol, Alkyl Benzoate,
Hydrolyzed Silk Protein, Cetearyl Alcohol,
Polyquaterium 10, DL-Panthenol 100, Xanthan Gum,
Potassium Sorbate, Essential oils